NAMSAL/ANRS 12313 is sponsored by ANRS and co-funded by UNITAID.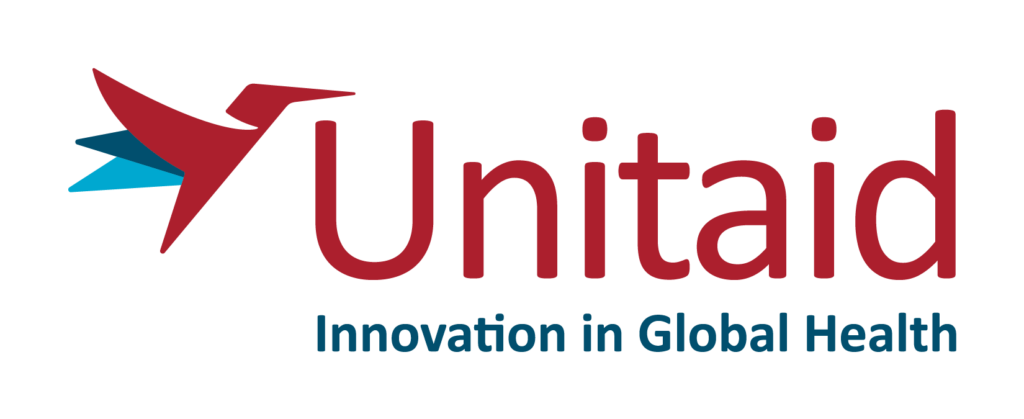 News
June 2017: UNITAID NAMSAL Trial Project Team trail visit took place on June 20th – 22nd, 2017 in Yaounde, Cameroon.
July 2017: 520 inclusions.
August 2017: inclusions target is reached, recruitment is closed. In total, 820 participants screened, and 616 enrolled and randomized in the ANRS 12313 NAMSAL trial
NAMSAL Project Team Cameroon (Unitaid visit to ANRS site, June 2017)
NASMAL clinical trial is carried by 3 sites: Hôpital Central de Yaoundé, Hôpital de district de la Cité Verte de Yaoundé, Hôpital militaire de Yaoundé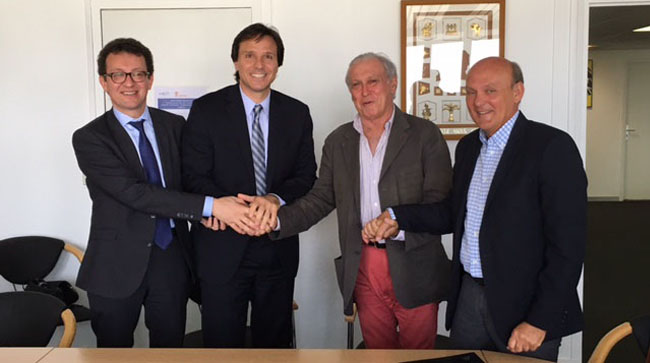 NAMSAL ANRS 12313 Grant Agreement signature 29th June 2016
Philippe Meunier, Lelio Marmora, Jean-François Delfraissy, Eric Delaporte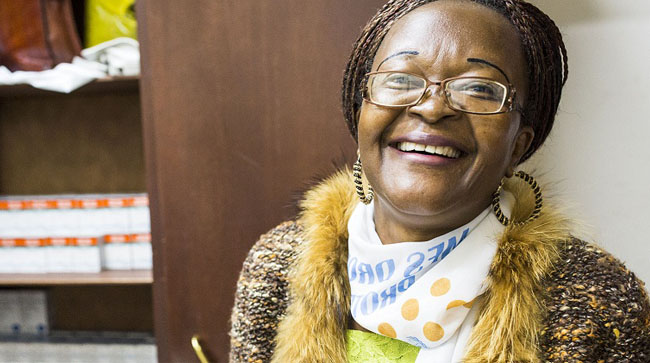 NAMSAL project Assistant Pharmacist  Mrs. Ayissi Catherine
NAMSAL – Enabling access to a robust and well-tolerates new-generation first-line antiretroviral treatment in low-income countries (ANRS 12313 – NAMSAL trial)
About this project
The strategic objective of the NAMSAL trial is to generate robust evidence on the clinical and economic benefits of a DTG-based regimen in Cameroon, representative of real-world conditions within resources-constrained settings. It aims to increase evidence-base for DTG in first-line treatment for HIV.
HOW? – Study design:
The NAMSAL trial is a phase III, open label, randomized 3 sites clinical trial evaluating efficacy and safety over 48 weeks of dolutegravir (DTG) + tenofovir disoproxil fumarate (TDF)/ lamivudine (3TC) versus efavirenz 400mg (EFV) + TDF/3TC in 606 antiretroviral therapy (ART)-naïve HIV-1-infected adults in Cameroon.
The NAMSAL is designed around 3 main objectives:
Randomized clinical trial: to confirm the efficacy and safety of a DTG-based first-line combination in a low-income country (LIC).
PK sub-study: to assess ARV concentrations in pregnant women and in TB-coinfected patients receiving rifampicin
Economic sub-study: to assess the cost-effectiveness of a DTG-based first-line strategy and the economic impact of its introduction in LMIC
Timeline: Start Date 1st June 2016 – End Date 31st May 2021
WHO? – Project partnership
NAMSAL/ANRS 12313 is being implemented by the French National Research Institute for Sustainable Development (IRD) /University of Montpellier (research Unit UMI 233/INSERM U1175) http://www.transvihmi.ird.fr/ , ANRS/INSERM site in Cameroon http://anrs-cameroun.org/anrs-12313 , SISSTEM UMR 912 (Marseille) http://sesstim-orspaca.org/presentation/index.php and the Institut Bouisson Bertrand (Montpellier) www.ibb.fr . NAMSAL/ANRS 12313 received ethics and regulatory approvals from the Cameroon National Ethics Committee and is overseen by the trial Scientific Advisory Board.